Onvif Client Custom Software Development
Standard customization
Standard customization for onvif client the price is $298. Buy Custom Version


If you want to customize a standard version, please provide the application name, application version, application icon, company name, company website etc basic information.
Customized the standard version to modify the following: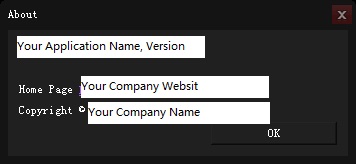 Application launch time will not open the browser
More detail, please contact our technical team

Custom software development
If you would like to develop an application, we will answer all your questions, and provide you with guidelines and an example code to assist you. On request we can help you implement complex business logic, fancy user interfaces and custom applications. If you request one of these, we will give you a price quotation for the service or direct you to a software developer who can assist you in these projects.